Meet Our Provider Dr. Prabhdeep K. Gill DDS in Fresno, CA
Dr. Prabhdeep K. Gill DDS is an experienced dentist practicing in Fresno, CA. For more information, call us or schedule an appointment online! We are conveniently located at 7215 N First St Suite 107 Fresno CA 93720.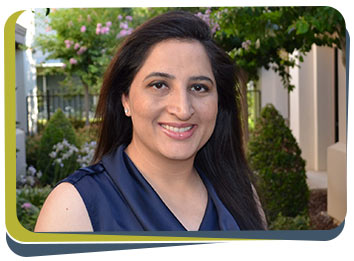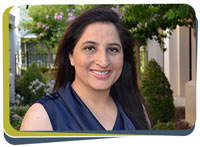 Dr. Prabhdeep K. Gill – DDS
"I will provide you with the same philosophy of excellent care that you expect and deserve. Me and my staff welcome you to our dental family."
Dr. Gill graduated from the prestigious University of Southern California School of Dentistry in 2009 where she received awards for excellence in dentistry. She has been practicing in Fresno for over 10 years with experience in all aspects of dentistry.
She is a Certified Invisalign provider and an active member of American Dental association, California Dental association, and Fresno Madera Dental Society.
She is dedicated in keeping up to date with the advances in dentistry. Dr. Gill has completed cosmetic and functional occlusion courses with the well renowned faculty of Spear educational institute in Scottsdale, AZ , Dr. Phelan, Canada, and Sleep apnea Mini residency program at UCSF. She has also trained in orofacial myology, which is defined as the study and treatment of oral and facial muscles as they relate to speech, dentition, chewing, swallowing and overall health.
Dr Gill is a very well-rounded practitioner, who loves caring for children and geriatric patients and is accomplished in many aspects of Dentistry.
Patient engagement and comfort are essential to Dr. Gill, which drives her desire to actively listen to her patients.
Dr. Gill lives in Fresno with her husband, 2 sons and a daughter. Outside of work, she stays busy with kid's sports as all 3 play soccer. On her free time she loves gardening and to watch movies with her family.