Smile Makeover Specialist in Fresno, CA
A complete smile makeover will provide you with a healthy, dream smile. Learn about the various cosmetic dental procedures available at Dr. Prabhdeep K. Gill DDS and how they can improve your smile. For more information,

contact us

or

book your appointment

. We are conveniently located at

7215 N First St Suite 107 Fresno CA 93720

.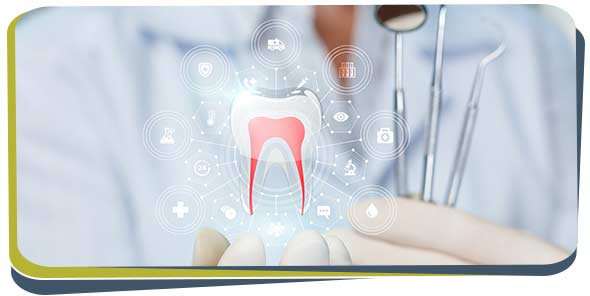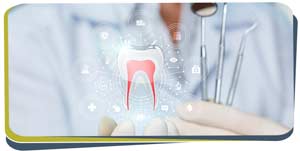 Table of Contents:
What is a smile makeover?
What does a smile makeover consist of?
Can any smile be fixed?
What are the benefits of a smile makeover?
Smiles are a way to express joy and happiness and are a fundamental part of human communication. A smile can brighten a room, make a person's day, or change someone's mood. Smiling is contagious, and when one person smiles, it can spread to the entire room. While some people are completely satisfied with their smiles, others have things they would like to change, which is where smile makeovers come in.
What is a smile makeover?

A smile makeover is a cosmetic treatment that aims to enhance the appearance of a person's smile, including their teeth and gums. This type of procedure is typically performed by a cosmetic dentist and may involve teeth whitening, teeth straightening, gum bleaching, teeth alignment, veneers, and even crowns. A smile makeover can be used to give a person a more confident and attractive smile or to simply make their teeth whiter and brighter.
What does a smile makeover consist of?

Smile makeovers are individualized to meet the unique needs of each patient, therefore what is involved in a smile makeover can vary from person to person; there is no single approach used in smile makeovers. Although each smile makeover is different, they typically involve any one (or multiple) of the following treatments or procedures:

• Veneers — One of the quickest ways to restore a smile and cover up imperfections is with veneers; this treatment involves applying a thin layer of material, such as porcelain, to the surface of the teeth that provide a natural-looking appearance.
• Teeth Whitening — Teeth whitening is one of the most popular cosmetic dental procedures, and can help brighten a person's smile in as little as one treatment.
• Teeth Reshaping — Teeth that have been subjected to uneven wear and tear can be reshaped into natural, form-fitting biting surfaces with this smile makeover option.
• Dental Crowns — Dental crowns are used to provide a strong and durable biting surface to a tooth by applying resin, composite, or metal to the top of the tooth and shaping it so it matches the natural alignment of the bite.
• Dental Implants — People that have lost one or more teeth can opt for dental implants, which replace missing teeth with artificial ones.
Can any smile be fixed?

Yes, any smile can be fixed. Teeth can be restored if they have been broken, chipped, cracked, or stained; crooked or misshapen teeth can also be corrected. Even in cases where there is a lot of damage, dental procedures can fix some, or maybe all, of the imperfections, restoring a person's smile to shine with radiance.
What are the benefits of a smile makeover?

Smile makeovers provide a long list of incredible benefits; some of these include:

• Improves Levels of Confidence — One of the biggest benefits of a smile makeover is a boost in confidence. A person's smile can have a big impact on how they feel about themselves, and when they are happy with their smile, oftentimes individuals will feel more attractive.
• Corrects Dental Imperfections — Smile makeovers can straighten crooked teeth, whiten yellow teeth and fix chipped or decayed teeth, helping patients achieve their perfect smile.
• Provides Natural-Looking Results — Another huge benefit of smile makeovers is that, even though they aim to achieve a flawless appearance, the results look very natural.
• Improves Function of Teeth — Aside from aesthetics, smile makeovers also seek to improve the function of the teeth, allowing people to chew, talk and express themselves clearly and without pain.

If you are not fully satisfied with your smile, come to Prabhdeep K. Gill, DDS, for a smile makeover! Call us for more information or request an appointment online today with our smile makeover specialist, or visit our clinic conveniently located at 7215 N First St Suite 107 Fresno CA 93720. We serve patients from Fresno CA, Clovis CA, Burness CA, Gordon CA, Calwa CA, and Easton CA.