CEREC Machine Specialist Questions and Answers
Talk to our team at Prabhdeep K. Gill DDS about CEREC – new and innovative technology that helps us perform major dental procedures in one day. Call us for more information, or request an appointment online today! We are conveniently located at 7215 N First St Suite 107 Fresno CA 93720.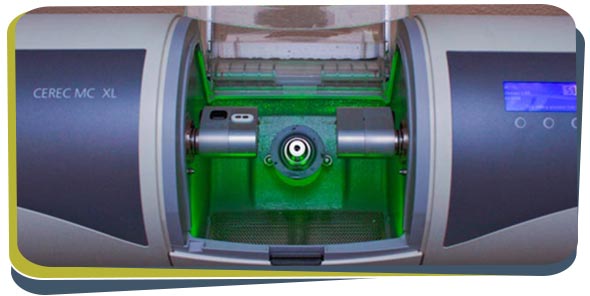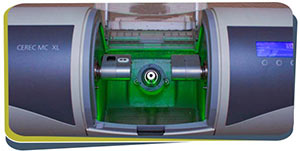 What is a CEREC machine?
If you've ever had major dental restoration work done, like a crown, inlays, or implants, you're likely well aware of the time commitment involved before your permanent tooth was ready to be placed; the multiple visits to your dentist because the fit wasn't secure, or the color was off, not to mention the pain involved. CEREC dentistry makes these issues a thing of the past. CEREC technology is a relatively new, and revolutionary way for a dental practice to perform major dental procedures in a single day, allowing for greatly reduced time needed for major tooth restorations. As well, CEREC helps in avoiding the discomfort associated with having multiple dental procedures, requiring multiple visits to your dentist. CEREC is an acronym for a device called Chairside Economical Restoration of Esthetic Ceramics. For a devise with such a long name, the description of what it actually does is quite short, and easy to understand, as are the benefits. A CEREC machine uses 3D scanning technology to create ceramic crowns, inlays and onlays, that are an exact match of the size, shape and color of a patient's teeth. The results from CEREC restorations are equivalent in quality of design and color to those made in high-quality labs.
What is a CEREC doctor?
As mentioned, CEREC is a reasonably new technology, and only a limited number of dentists in the US are trained in the technology, so finding a qualified CEREC doctor can be a challenge.
In addition to the cost of acquiring a CEREC machine for their practice, CEREC doctors undergo extensive training and workshops on the multiple applications of the CEREC technology, and as the technology continues to advance with additional software versions, newer and more efficient restoration possibilities begin to open up, requiring CEREC trained doctors to continually be updated and trained. Training on the use of the CEREC machine is also available to dental assistants, giving them a knowledge of the software, design, materials and milling of new restorations. This is highly advantageous to the CEREC doctor, and the patient, to have a fully trained assistant.
How does it work?
Your CEREC dentist will have x-rays taken of your teeth, as well as take digital photograph of them. This information is then transferred to the CEREC machine, which processes it into a very detailed 3D model of your mouth. The software in the CEREC machine, called Computer Aided Design (CAD), then refines the 3D model to highlight the areas requiring restoration. Once the design is complete, the CEREC machine will sculpt the restoration from a block of ceramic that is chosen to almost exactly match your tooth color. This process is fast, and complete in under 30 minutes. Your CEREC dentist will delicately prepare the restoration to be permanently sealed to your tooth. After sealed perfectly, your restoration will not accidentally fall out. The entire procedure is accomplished in just one visit, after which your CEREC dentist will direct you on how to best care for your restoration to ensure it last well into the future.
What are the benefits of a CEREC machine?
To be fitted with a crown in one visit, without the need for a temporary crown while you wait for the lab to make the restoration, CEREC is certainly beneficial in terms of time saved. Temporary crowns are used to fill-in while a restoration is being made at a lab, and are not adhered to the tooth strongly, so they require more attention and care. Very little, to no adjustments at all are required after getting a CEREC restoration because the model created is so precise that the crown fits exactly into the space of the missing tooth, and made to be identical in size, shape and color as your natural teeth.
Prabhdeep K. Gill, DDS, in Fresno, California, provides modern dentistry with a gentle touch, offering a wide range of dental procedures from family dentistry, cosmetic procedures and restorations. Call us for more information, or request an appointment online today! We are conveniently located at 7215 N First St Suite 107 Fresno CA 93720. We serve patients from Fresno CA, Clovis CA, Burness CA, Gordon CA, Calwa CA, and Easton CA.