Cosmetic Dentistry Questions and Answers
If you are looking to improve the overall appearance of your teeth, mouth and smile, a wide variety of cosmetic dental procedures can provide you with the improvements you are looking for. To learn more about your cosmetic dental options, contact us today or book an appointment to discuss your concerns and find out what the most appropriate treatment would be.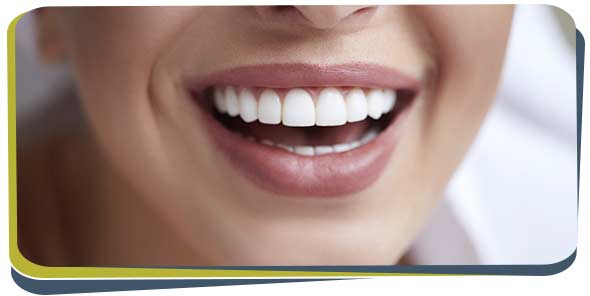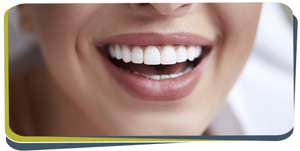 What is cosmetic dentistry?
Cosmetic dentistry is a form of professional oral care that aims to improve the overall appearance of the patients' teeth without any functional improvement. It is not focused on the functionality of your teeth, bite or gums and instead aims to positively enhance the look of your teeth.
You can achieve a beautiful smile with the help of a cosmetic dentist. Your dentist will work with you and provide the best solutions to correct your teeth's shape, size, color, and alignment, in order to give you the smile you have always dreamed of.
What procedures are considered cosmetic dentistry?
In many cases, general dentists offer cosmetic dental procedures in addition to their preventative dental care. Dr. Gill offers many cosmetic dental treatments such as:
Teeth whitening
Teeth whitening can be used to whiten and brighten teeth that have become discoloured. Taking certain medications, smoking, chewing tobacco, drinking coffee, soda, or alcohol, poor dental hygiene, trauma, illness, or disease can all contribute to tooth discoloration.
Teeth whitening can have a dramatic effect on the appearance of your smile, and the good news is that it is also one of the easiest and most economical ways to enhance it.
Porcelain veneers
Veneers are natural-looking thin shells that are custom-made by your dentist. These shells or veneers are placed over your teeth to fix and improve the look of damaged enamel, crooked teeth, and gaps between teeth.
Cosmetic straightening
Cosmetic braces can help correct crooked teeth, crowded teeth, spaces between teeth, open bite, etc. Traditional braces and Invisalign are the most commonly used procedures. This straightening option will improve your teeth's overall health because straight teeth support a healthy mouth, and you will benefit from the pleasure of having a beautiful and pleasing smile.
Dental implants
Dental implants are a great way to replace missing teeth which can be a concern and embarrassment for many people.
Implants provide support for other dental work like a crown or a bridge and in some cases can provide a permanent solution.
Crowns
A dental crown, also known as a dental cap, is a procedure used to keep a weak tooth from breaking; in cosmetic dentistry, this procedure is used to cover a discolored or misshapen tooth.
What are the reasons to see a cosmetic dentist?
Being self-conscious about your smile is one of the reasons many people choose to see a cosmetic dentist such as Dr. Gill. This self-consciousness can be due to teeth being crooked, discoloured, missing or rotting, among other cosmetic concerns about the appearance of the teeth.
If you are embarrassed about the appearance of your teeth, cosmetic dentistry can restore your smile and help you feel confident and happy again. Being proud of how your teeth look will increase your self-esteem and plays a significant role in your emotional and mental health.
What is the difference between a dentist and a cosmetic dentist?
A dentist is an oral health expert; their job is to diagnose, treat, and manage your overall oral health care needs. Both a general dentist and a cosmetic dentist have the same basic training, having earned either a D.D.S. or D.M.D. degree (doctor of dental surgery or dental medicine, respectively).
The main difference between the two is that cosmetic dentistry is more focused on the appearance of the patient's teeth and smile. The functionality of your teeth will still be an important factor in the procedures performed. Additionally, cosmetic dentists such as Dr. Gill usually hold advanced certificates and have done post-doctoral training in cosmetic and restorative dentistry. If you are interested in learning how cosmetic dentistry can improve the overall look of your teeth and smile, on top of your regular dental care, reach out to Dr. Gill, D.D.S. to discuss your options to promote the long-term health and appearance of your smile.
How do you find a good cosmetic dentist?
If you are ready to improve the appearance of your smile, finding the right cosmetic dentist is the next step. Doing the proper research and talking to a dentist who provides this service in your area is a good start. Take your time considering candidates before you make a decision so that you feel comfortable and confident that you are getting the best treatment possible and will achieve the best results. Finding the right fit for you will help you feel more at ease during the whole process. If you are looking for a cosmetic dentist, then you have come to the right place. Dr. Gill D.D.S. is here to help give you a new smile. We serve patients from Fresno CA, Clovis CA, Burness CA, Gordon CA, Calwa CA, and Easton CA.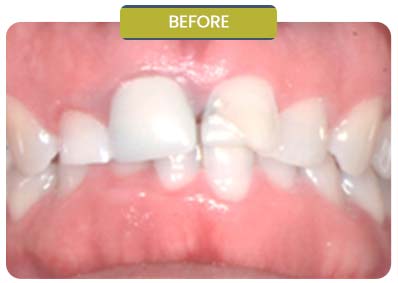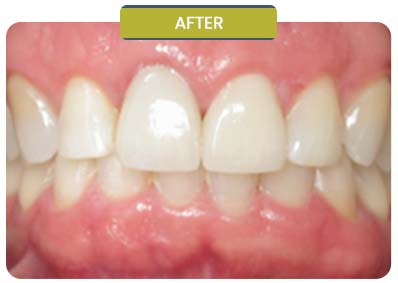 Porcelain veneers and dental implants helped bring out this patient's beautiful smile.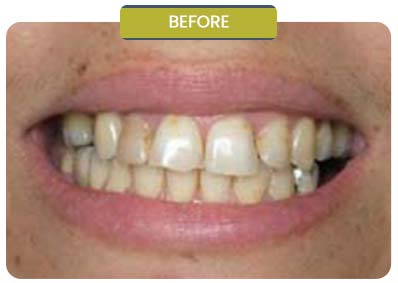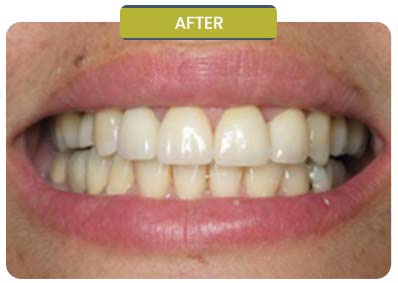 Orthodontic treatment and a porcelain veneer and crown.