Invisalign Dentist in Fresno, CA
Invisalign treatment can help you achieve a straighter smile without the distraction and discomfort of traditional metal braces. To learn more about this treatment and find out if it can work for you,

contact us

or

schedule an appointment

online today to discuss your options for straighter teeth. We are located at

7215 N First St Suite 107 Fresno CA 93720

.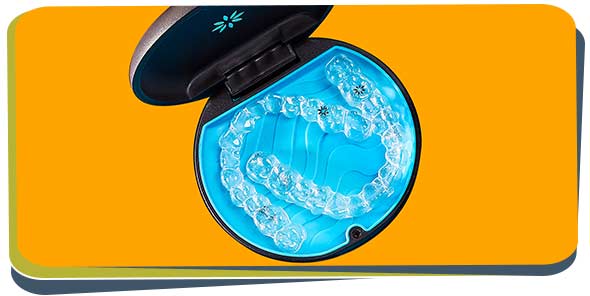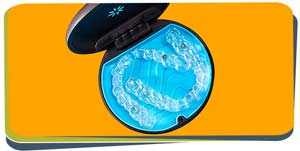 Table of Contents:
What is Invisalign?
What conditions can Invisalign treat?
How long does Invisalign treatment take?
Do you need a referral for Invisalign?
What is Invisalign?

Invisalign is a widely used form of orthodontic treatment that enables patients to achieve a straighter, more beautiful smile without the distraction of traditional metal braces. The clear aligner trays are easy to put in and take out, making it easier for patients to eat and clean their teeth, while also being more comfortable than traditional braces.

Invisalign trays are custom-made from a clear, medical grade, and BPA-free plastic, which is non-toxic. Invisalign aligners have a similar look to that of whitening trays but are clear so as to be nearly invisible to other people.

Patients who have mild to moderate alignment needs can be the ideal candidates for this course of treatment. Additional alignment concerns such as overbites, crossbites, or underbites can potentially all be addressed with Invisalign. A dentist trained and experienced with Invisalign, such as Dr. Gill can determine if the patient is a good candidate for Invisalign treatment.
What conditions can Invisalign treat?

Invisalign is an excellent option to treat the following orthodontic conditions:

1. Crooked Teeth: This treatment option is most commonly known for its ability to straighten your smile.

2. Overbite: This treatment option may be ideal if your upper front teeth overlap your lower front teeth by a significant amount, known as an overbite.
 
3. Underbite: The opposite of an overbite, in this case, it is the lower teeth that sit ahead of the upper teeth. An overbite can impact the wear and tear on your teeth and affect your speech.

4. Gaps Between the Teeth: A gap between one or several teeth is considered a spacing issue, and a sign of excessive room in the mouth. 

5. Open Bite:  These are cases when the upper and lower teeth don't align when biting down.
 
6. Crowded Teeth: A lack of space in your jaw can cause teeth to overlap or twist, causing overcrowding of the teeth. 

Ideal Invisalign candidates are those with mild to moderate teeth alignment needs. A dentist experienced in alignment issues, such as Dr. Gill, can walk you through your options for treatment to get the results you are looking for.

Invisalign is a preferred option to metal braces for many teenagers and adults because they are less obvious and invasive than the traditional metal braces of the past. The clear trays are custom-built to your teeth, making them more comfortable, discreet, and convenient. They are an easy way to go on about your life without having to feel self-conscious. However, it must be noted that it is best if you are at an age when your jaw has stopped growing.
How long does Invisalign treatment take?

A typical Invisalign course of treatment takes around 12 – to 18 months, depending on your specific needs. 

The condition of your jaw, gums, genetics, and even your diet can be an important determining factor in the amount of time your orthodontic treatment will require. A dentist trained and experienced with Invisalign treatment, such as Dr. Gill, can provide you with a comprehensive treatment plan, including the suggested duration of treatment. Dr. Gill will discuss your progress with you at every appointment and keep you up to date with how it is going. How diligent you are in using your aligners will play a pivotal role in your treatment time. If you are not wearing your Invisalign clear aligners as recommended by your dentist, then it is to be expected that your completion time will be significantly longer.
 
For some patients needing only minor corrections, there are express options that can take as little as six months. 

Do you need a referral for Invisalign?

The short answer is no. Although Invisalign is considered an orthodontic treatment, many general dentists provide this service as well. General dentists who are educated in Invisalign treatment are able to provide the service because it's not intended to treat extensive or severe orthodontic issues. 

Call Dr. Gill D.D.S. or schedule an Invisalign appointment today. We are located at 7215 N First St Suite 107 Fresno CA 93720. We serve patients from Fresno CA, Clovis CA, Burness CA, Gordon CA, Calwa CA, and Easton CA.