Oral Cancer Screening Clinic in Fresno, CA
Oral cancer screenings are critical prevention methods to help screen our patients for any signs of oral cancer and to stop it in its early signs. This is why check-ups and cleanings are so important to our patients and why we recommend them each year.

Contact us

for more information, or request an 

appointment online

today! We are conveniently located at 

7215 N First St Suite 107 Fresno CA 93720

.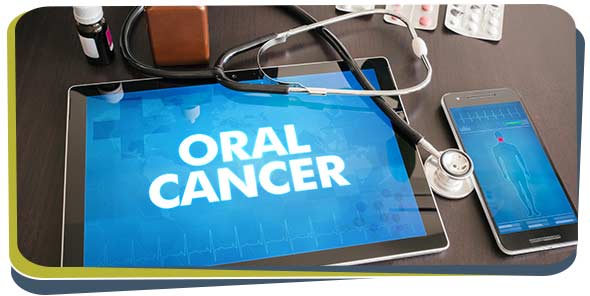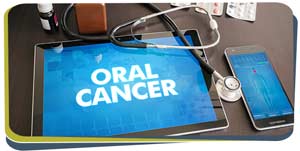 Table of Contents:
Do dentists perform oral cancer screening?
Do I need an oral cancer screening?
How do dentists check for oral cancer?
Is oral cancer treatable if caught early?

Do dentists perform oral cancer screening?

Oral cancer screenings are one of the best ways to detect oral cancer in its earliest stages. Our dental staff will screen for oral cancer as part of your dental hygiene appointment. No matter the age, we continue to educate our clients about any risk factors that may affect them, and how to detect any potential problems. Detecting the disease early on is key to many individuals' survival rates. There are many new cases reported each year of oral cancer, some even estimate that our oral cancer screenings are what detects up to 80% of most oral cancer cases.

Oral cancers normally begin in the cells on the surface of the tissue within the mouth. They begin shallow but over time will begin to penetrate deeper into the tissues and potentially the bone. If caught early on it can be easily treated. Oral cancer is usually discovered in the later stages, which increases the risk for a more invasive treatment and serious side effects.
Do I need an oral cancer screening?

Signs and symptoms that should be noted and have seen by a dental professional or other medical professional includes:

• White or red patches found anywhere in the mouth
• Mouth sore that begins to bleed easily and will not heal
• Color change of the oral tissues
• Teeth that suddenly start to become loose
• Dentures that stop fitting correctly
• Pain or difficult when trying to swallow or speak
• Swelling or lumps
• Indentations
• Enlarged and/or hard lymph nodes or glands
• Persistent earaches

Oral cancer may begin in any of the following areas:

• Lips
• Oral cavity like the tongue, gums, inside the cheeks, under the tongue, or the roof of the mouth
• Back of the mouth, throat and even tonsils

Everyone should be receiving at least a basic oral health screening at each dentist appointment that is for a check-up or cleaning. As this is a great prevention method and will help in the long run if you do end up having oral cancer.
How do dentists check for oral cancer?

Before your oral cancer screening, our dental hygienists will explain to you the purpose of the screenings, and the various steps that may be included in the process. It is best that our client's knowledge and understand for obtaining the correct information is received and accepted as it will help to reduce any stress of the exam, by catching any signs early on and dealing with them.

Risk assessment would be completed first, as we need to know any factors that may place the patients at a higher risk of developing cancer.

Health history is a must, as we are able to review your medical history which may reveal factors that could easily cause any abnormalities in the mouth. Figuring out what they may be doing wrong, so it can be documented and help offered.
Our dental hygienists have advanced techniques and tools available to them for the various screening tools, and product to offer them help with performing their screening exams.

Oral examination may include the use of their sight, sound, and touch to find abnormalities outside the mouths that could easily indicate early stages of oral cancer. The dental hygienists will conduct an examination visually by viewing the head, face, front and back of the neck and possibly behind eyeglasses and under the hairline and ears.
Is oral cancer treatable if caught early?

Oral cancer, if caught during the early stages, can be treated, and is usually extremely curable. Oral cancer detections can be completed by anyone like the dentist, a dental hygienist, or a doctor.

If you are wondering about an oral cancer screening, and want more information. Do not hate to reach out to us by calling or simply booking an appointment. We are open and available by appointment Monday to Friday from 8:00 AM to 5:00 PM at 7215 N First St Suite 107 Fresno CA 93720. We serve patients from Fresno CA, Clovis CA, Burness CA, Gordon CA, Calwa CA, and Easton CA.