CEREC Crown Dentist in Fresno, CA
CEREC crowns are one of the leading and quickest possible ways to have a dental crown completed. A dental crown improves the durability, size, and structure of a tooth. It completely surrounds an area of your teeth. If you are in need of a dental crown, contact us today. For more information,

call us

or

book your appointment

. We are conveniently located at

7215 N First St Suite 107 Fresno, CA 93720

.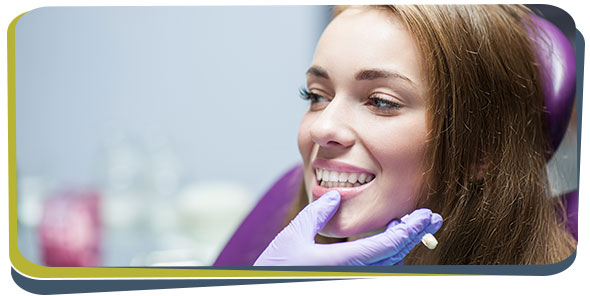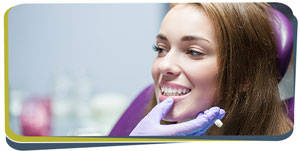 Table of Contents:
What are CEREC crowns?
How do I prepare for CEREC crowns?
How long do CEREC crowns take to make?
How can I find a dentist who provides CEREC crowns in my area?
What are CEREC crowns?

CEREC is short for Chairside Economical Restoration of Esthetic Ceramics. Typically, these types of crowns are part of a same-day treatment that allows you to get in and out of the dental chair within one afternoon.

If you have damaged a tooth, Dr. Prabhdeep K. Gill DDS may recommend a dental crown be completed to address the damaged tooth situation. A crown is a small, tooth-shaped cap that is created to fit over your tooth. It can hide misshapen teeth, discolored teeth, or even tooth implants.

A crown is also used to protect or even restore broken, damaged, or worn-down teeth. You may have other options available when it comes to choosing the type of crown you wish to receive, the most common and popular choice of CEREC crowns is made out of an extremely strong ceramic, and it was created, designed, and installed using computer-assisted technology.

A few of the other options you can choose from for materials for your CEREC crown include:

• Metal
• Resin
• Ceramic
• Porcelain
• Combination of metal and porcelain which is called porcelain-fused-to-metal crowns
How do I prepare for CEREC crowns?

Before the CEREC crown can be created and installed, our CEREC crown specialist Dr. Prabhdeep K. Gill DDS will need to examine your mouth, which may include an x-ray to get a better view of the intended treated tooth's roots, as well as the surrounding bone.

Dr. Prabhdeep K. Gill DDS may use general or local anesthesia before your crown treatment to prepare for the appointment. Discuss it ahead of time to ensure you get the proper instructions on how to get ready for the appointment depending on the anesthesia you will be getting. If you get conscious sedation, you will remain awake during the entire procedure, but you may feel relaxed and drowsy. This is to help take the edge off during the appointment.

Dr. Prabhdeep K. Gill DDS will prep the tooth by filing, shaving, or removing part of the outer layer of the tooth. They will use tools to help file down the top and sides to create a smoother and smaller tooth. There may also be some needed build-up of any broken-down teeth to help strengthen them so the crown can be properly supported.

This step is one of the most important because if the tooth is not properly filed down to its correct ending shape before the CEREC crown is installed, it will affect how the crown fits on top of it. Improperly prepped teeth can leave the bite misaligned and put pain and stress on the joints of the jaw.

Finally, it will depend on the type of crown you get, whichever option you choose, different preparations will be made including tooth impressions and temporary crown placements before the dentist completes the crown placement.
How long do CEREC crowns take to make?

The best thing about choosing a dental office that has CEREC crowns is that it only takes anywhere from 4 minutes to 20 minutes to complete a CEREC crown, as the CEREC machine will produce a brand-new custom-created crown based on the information provided by the dentist for your custom created crown. The total time it takes to create a CEREC crown from start to finish including placing the CEREC crown into the patient's mouth can be completed in as little as two hours, meaning a simple afternoon appointment is all it takes for you to have the CEREC crown procedure completed and you can head home or back to work.
How can I find a dentist who provides CEREC crowns in my area?

Using a simple search engine to search for CEREC crown dentists near you can showcase multiple search results. However, you have already landed on the right page, as Prabhdeep K. Gill DDS dental clinic based in Fresno, CA offers CEREC crown treatments at our office.

If you are interested in our CEREC crown treatment, contact us today to learn more. Call us for more information, or request an appointment online today! We are located at 7215 N First St Suite 107 Fresno CA 93720. We serve patients from Fresno CA, Clovis CA, Burness CA, Gordon CA, Calwa CA, and Easton CA.