Prosthodontist Clinic in Fresno, CA
Prabhdeep K. Gill DDS offers prosthodontic services like assisting with missing teeth, dental implants, dentures, removable partial dentures or simply improving the appearance of your smile. For more information,

contact us

or

book your appointment

. We are conveniently located at

7215 N First St Suite 107 Fresno CA 93720

.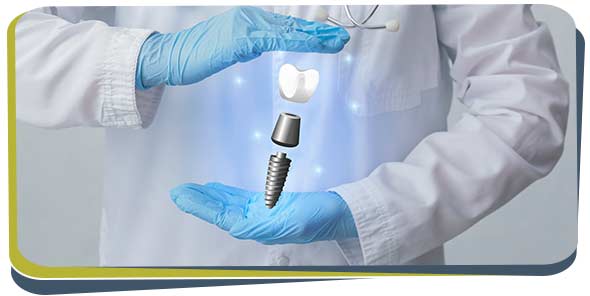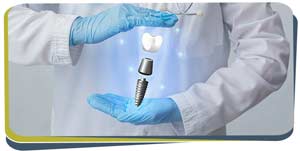 Table of Contents:
What are prosthodontics services?
Why is a prosthodontist important?
What is the difference between a dentist and a prosthodontist?
Can a prosthodontist perform general dental treatments?
Prosthodontics is a dental profession that focuses on the restoration and replacement of missing teeth, their form, and function, as well as the surrounding tissues. It is the field of dentistry that deals with the replacement of missing teeth, whether by removable or permanent means. Prosthodontists are dental specialists who are trained to restore teeth, place dental implants or change the shape of teeth to improve the function and aesthetics of a person's smile.
What are prosthodontics services?

Prosthodontics services are specialized dental treatments and procedures that can be used to replace missing, damaged, or misshapen teeth. These services are used for a variety of reasons, including both cosmetic and functional. Common prosthodontics services include:

• Dental Bridges — Dental bridges are small, custom-made pieces of porcelain or metal that are used to fill in the space of missing teeth, providing extra support and additional function. Dental bridges are great options for people who have one or more adjacent missing teeth.
• Dental Crowns — Dental crowns are artificial caps that are placed on a tooth to cover and protect the crown of the tooth. They are most commonly made of resin, metal, or porcelain, and are often performed after a tooth has sustained significant damage to its biting surface and is no longer structurally sound.
• Dental Implants — Dental implants are a tooth replacement option that use small metal posts which are placed into the jawbone to support an artificial tooth. They are one of the most effective and longest-lasting tooth replacement options available.
• Veneers — Dental veneers are thin layers of material that are attached to the front of a tooth or teeth. They are used to change the color and enhance the appearance of the teeth. Veneers are also used to fix chipped, broken, or missing teeth by adding a layer of protective material to the tooth's surface.
Why is a prosthodontist important?

Prosthodontists are doctors who specialize in teeth restoration and teeth replacement procedures. This field of dentistry is incredibly important because it comprises the specialists who restore, fix and make new teeth for people who have lost or damaged their teeth. They are also the dentists who work with patients who need crowns and dental implants, which are important restorative procedures that have helped millions of people preserve their teeth and smile's beauty. They can also help patients who have severely damaged or infected teeth that need to be extracted, saving people from the dangers of oral infections and gum disease. Their skills and knowledge allow them to diagnose oral conditions, recommend preventative measures, and treat their patients when necessary.
What is the difference between a dentist and a prosthodontist?

A prosthodontist is a type of dentist that specializes in the creation of artificial teeth, bridges, and dentures. The term "dentist" typically refers to general dentists, who can perform standard dental procedures like cleanings, cavity removal, and teeth whitening. A prosthodontist is a dentist, but not all dentists are prosthodontists.
Can a prosthodontist perform general dental treatments?

Yes, they can. A prosthodontist is a specialized dentist who has received advanced training in addition to general dentistry. They are qualified to perform general dental treatments, such as prophylaxis (cleanings) and teeth whitening, and their additional education, training, and experience in prosthodontics allow them to perform advanced tooth restoration and replacement procedures.

If you are looking for a dentist that can help you restore your smile, come to Prabhdeep K. Gill, DDS, today. Our team of dental professionals is dedicated to providing you with all of your restorative and cosmetic dentistry needs. Call us for more information or request an appointment online today with our prosthodontist, or visit our clinic conveniently located at 7215 N First St Suite 107 Fresno CA 93720. We serve patients from Fresno CA, Clovis CA, Burness CA, Gordon CA, Calwa CA, and Easton CA.