Cost of Dental Implants in Fresno, CA
If you are interested in dental implants and wondering what the cost estimate would be before getting into the treatments for them, then Prabhdeep K. Gill DDS has the answers for you! Call us for more information, or request an appointment online today! We are conveniently located at 7215 N First St Suite 107 Fresno CA 93720.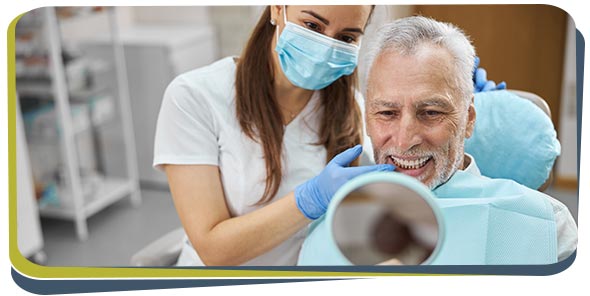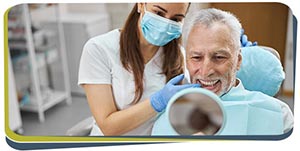 Typically there are 3 types of dental implants:
1) Single tooth replacement: Use a single dental implant
2) Replacing several teeth: Use an implant-supported bridge
3) Replacing all your teeth: Use an implant-retain denture.
The cost of each procedure is different and depends on the complexity and the provider. So the costs of a single dental implant procedures tend to be from $2000 to $3500 (or higher), and also depends on the provider. Here at our clinic, we have affordable pricing and different payment options, and we work with most major health insurance providers and plans, many of which can cover the costs of dental implants. We also offer affordable self-pay options for patients without insurance coverage.
Dental implants are small, titanium fixtures that are surgically inserted into the jaw bone to restore or improve a person's smile. They provide a solid foundation for artificial teeth, such as crowns, bridges, and dentures, enabling patients to chew, speak, and smile without worry. Dental implants are the most durable and longest-lasting solution for tooth loss and can be used to provide a secure foundation for a full dental overhaul. This procedure offers a solution for those who are unable to tolerate traditional dentures.
How much are dental implants in Fresno, CA?
The cost of dental implants in Fresno, CA, varies from patient to patient and depends upon a number of factors, such as:
Bone density
The type of replacement tooth needed
The type of implant material used
The number of implants required
The area of the mouth being treated
The geographic location of the clinic
The dentist's level of experience
The duration of the procedure
If any preliminary treatments are needed
Depending on the aforementioned factors, dental implants in Fresno, CA, can cost anywhere between $2,000 to $8,000. While the initial cost is high, the benefits dental implants provide often save patients money in the long run because patients will not require special cleaning supplies to soak and clean their teeth or denture adhesives to hold them in place. In addition to this, traditional tooth replacement options often require more frequent maintenance appointments in the form of adjustments and replacements, which can also drive up the cost of the procedure. Dental implants are designed to last a lifetime, with the majority of patients using them for 30 years or longer, making them the longest-lasting tooth replacement option currently available.
What is the All-on-4 treatment, exactly?
All-on-4 dental implants are a revolutionary dental procedure that can replace one or both dental arches using a minimally invasive approach. The All-on-4 treatment involves:
Attending a consultation to determine appropriate candidacy for the procedure; once candidacy is established, the dentist will design the treatment plan.
Undergoing a surgery wherein any remaining natural teeth are extracted; after the extraction, four to six dental implants are placed in the jawbone at strategic locations, then a temporary denture is attached to the implants.
After the patient heals from the surgery, they receive a custom-made set of permanent prosthetic teeth that are designed to match the look of their natural teeth.
How much does All-on-4 treatment cost?
The cost of an All-on-4 treatment varies from patient to patient and depends on several factors, such as:
The number of implants needed
The materials used in the implant
If a bone graft is required
The geographic location of the clinic
The level of expertise of the dentist
Dental insurance coverage
The brand of implant
Based on the aforementioned factors, the cost of All-on-4 treatment can range from $10,000 to $30,000 per arch. Compared to the alternatives, the cost of All-on-4 is more affordable; dental implants can cost up to $50,000 per arch.
Will insurance cover dental implants?
Basic dental insurance policies do not typically cover advanced dental procedures or surgical treatments, such as dental implants. However, insurance plans that include cosmetic dental procedure coverage may cover up to 50% of the cost, so the patient would only have to pay half of the total cost. Medical insurance may also cover dental implant procedures; this varies based on the type of policy, so it is important to check all insurance coverage beforehand.
Is the maintenance for dental implants expensive?
The maintenance for dental implants is not much more expensive than the maintenance for natural teeth, which involves cleaning the implants every single day. The extent of this cleaning varies for each implant, but it can typically be achieved with a toothbrush, toothpaste, and floss. In addition to this, patients with dental implants will need to visit the dentist every six months for regular cleanings and check-ups. If you are looking for dental implants in Fresno, CA, come to Prabhdeep K. Gill, DDS, today. Our dental professionals believe that everyone should have access to quality, affordable care and are proud to offer dental implants at a price that will make you smile. Call us or simply book an appointment. We are located at 7215 N First St Suite 107 Fresno CA 93720. We serve patients from Fresno CA, Clovis CA, Burness CA, Gordon CA, Calwa CA, and Easton CA.