Dentists That Do Braces in Fresno, CA
If you are in need of braces, you have come to the right place. Talk to us today about braces and their benefits.

Call us

for more information, or request an

appointment online

! We are located at

7215 N First St Suite 107 Fresno CA 93720

.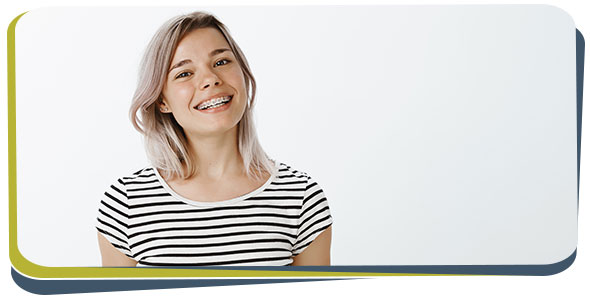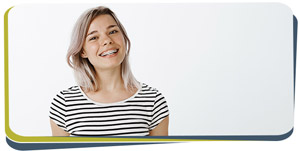 Table of Contents:
Can a normal dentist do braces?
What is the best age for braces?
How can I book an appointment online with a dentist for braces?
How can I take care of my teeth if I am wearing braces?
Can a normal dentist do braces?

Getting braces is almost a right of passage for teenagers, with most people having some form of braces or teeth straightening treatment at some point in their lives. When it comes to getting braces, patients have the option of having their treatment done through an orthodontist or their family dentist. Depending on the severity of the person's crooked teeth, a dentist may choose to perform the braces treatment themselves or they may refer the patient to an orthodontist.

An orthodontist is a dental professional that has received additional education, training and experience focused on straightening the teeth and alignment of the jaw. For severe or complicated cases, a dentist is likely to refer their patient to an orthodontist. For simple, mild cases, some dentists will choose to do the braces themselves, as well as the ongoing treatment and maintenance throughout the time the patient has the braces on. Dr. Prabhdeep K Gill, DDS is one of these dentists that offers some teeth straightening treatments, without having to visit an orthodontist.
What is the best age for braces?

When most people think of braces, they envision teenagers with shiny, metal braces throughout their mouth. But braces aren't just for teenagers, although that is the most common age group to use them. Ideally, braces are used once a kid has fully grown and they have all of their adult teeth. At this point, the teeth are less likely to shift to make room for additional teeth, due to all of the teeth already being in place. Many dentists are now starting preventative treatment at a much younger age, around 8 or 9, depending on the kid. At this age, dentists may recommend their young patients to have spacers put in to help expand the size of the jaw to make room for the adult teeth, thus minimizing the need for long-term braces treatment. While braces may still be needed once the adult teeth have fully come in and the jaw has stopped growing, the treatment time can be reduced, which will also reduce the cost.

Even though the treatment time may be shorter, the patient will have the same lasting results. On the flip side, there is no limit to how old someone has to be to get braces, with many adults also seeking out teeth straightening treatments. This may be due to shifting in their teeth from incomplete braces treatment or never having had braces when they were younger.
How can I book an appointment online with a dentist for braces?

As we as a society move to a more digital world, many medical and dental offices are now allowing for the ability to book appointments online, without having to wait on hold to talk to a person. Booking an online appointment with Dr. Prabhdeep K Gill, DDS is quick and easy. Through the website, patients are able to fill in a form to select what type of dental treatment they are looking for, choose the date and time that works for them, and send in the submission form, all through the website.

The team at Dr. Gill's office will review the online appointment request and check the appointment schedule before contacting you to either confirm your appointment or work with you to find a time that works for both you and Dr. Gill. While many patients like the convenience of booking an appointment online, they are still able to call into the dental office and book an appointment with a member of the team, if that is more convenient.
How can I take care of my teeth if I am wearing braces?

Having braces do not prevent people from taking care of their gums and teeth. If anything, it makes it even more important, so patients can ensure that they are doing everything they can to keep their teeth healthy for when the braces come back off. Taking care of your teeth with braces includes brushing twice a day and flossing, as you would normally do if you didn't have braces. Patients need to take care to ensure that there are no particles of food left trapped under the braces wire or caught in the braces brackets themselves. Dr. Prabhdeep K Gill and the team will make sure to review proper care and treatment of your teeth, gums, and braces during any checkups during the course of treatment, as well as ask you about your hygiene routine. After spending the time and money on braces, we want to ensure that your teeth are in tip top shape to show off once your braces are removed. Call us for more information, or request an appointment online today! We are located at 7215 N First St Suite 107 Fresno CA 93720. We serve patients from Fresno CA, Clovis CA, Burness CA, Gordon CA, Calwa CA, and Easton CA.