How Much Does Insurance Cover for Invisalign?
Invisalign is a method that uses invisible braces to straighten teeth, without the obtrusiveness of traditional braces. When it comes to Invisalign procedures, dental insurance policies usually cover 25% to 50% of the cost. To figure out how much your insurance provider will cover, it's important to confirm with them beforehand. Having insurance can be a major cost-saver for patients. For more information,

contact us

or request an

appointment online

today! We are conveniently located at

7215 N First St Suite 107 Fresno CA 93720

.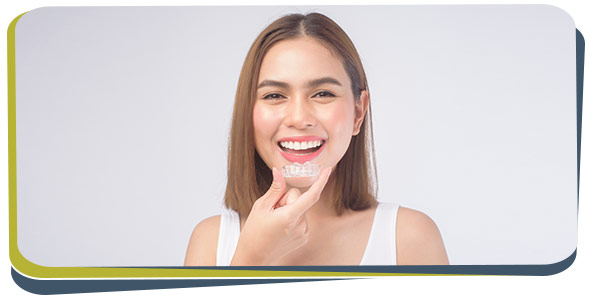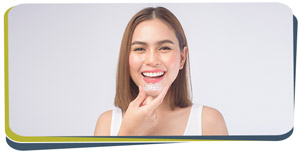 Table of Contents:
How much does invisalign cost?
Does insurance cover things like invisalign?
What insurance plans cover invisalign?
Is invisalign free with insurance?
Which insurance companies cover invisalign?
Invisalign works by taking a small, clear, plastic shell, known as an aligner, and using them to reposition teeth over a series of treatments. Invisalign uses a series of small plastic aligners that are customized for each patient; each aligner is worn over the teeth for the majority of the day, every day for multiple weeks until the teeth have changed position and are ready for new aligners.
How much does Invisalign cost?

Invisalign is customized to meet the unique needs of each individual; the cost of treatment is dependent upon a number of factors, including:

• Complexity of Treatment — The severity of dental irregularities is the main factor influencing the price. For example, if only a few teeth need correcting, or for only slightly misaligned bites, treatment will likely be short, straightforward, and less expensive. This will impact the number of aligners needed to correct the irregularities; mild problems typically require five to seven aligners; moderate problems generally require 14 to 20 aligners, and severe problems can take over 30.
• Dentist's Experience — The cost of Invisalign aligners should be fairly consistent among professional orthodontists of the same caliber. If an orthodontist is providing treatment at a very discounted rate, it might be useful to confirm their professional experience specifically working with Invisalign treatments to ensure that treatment is efficient and effective.
• Patient's Consistency — The results of Invisalign aligners are dependent on a patient's compliance; they must be worn the majority of the day (20 to 22 hours), as directed by their orthodontist or dentist. Because the aligners are removable, some patients may forget to follow the stringent guidelines for use; this can lead to longer treatments and higher overall costs.
Does insurance cover things like Invisalign?

Most (PPO) dental insurances cover orthodontia, including Invisalign; however, it depends on whether or not it is included as a benefit. If the plan does include this benefit, most insurance companies will cover between 25 to 50 percent of the total cost of the treatment. It is important to note that most have a maximum amount they are willing to pay, such as $1,500 or $2,000, so that percentage varies based on the total cost of the treatment.

The vast majority of insurance plans that cover Invisalign at 50%, as stated in the insurance contract, is actually misleading. This is because most dental insurance plans have an average orthodontic benefit maximum of $1,500 to $2,000. Therefore, if the total Invisalign cost is $6,000, but there is an orthodontic benefit maximum of $2,000, the maximum contribution from the plan would be $2,000, leaving the patient with an out-of-pocket cost of $4,000, even after the 50% coverage from insurance. It is important to check with your insurance policy beforehand to determine your amount of coverage.
What insurance plans to cover Invisalign?

Dental insurance plans sometimes cover Invisalign treatment, although it depends on the specific provider and plan. This would not be covered under medical, but instead dental insurance.
Is Invisalign free with insurance?

No, Invisalign is not free with insurance. There is typically a maximum amount of coverage, which will be outlined in the insurance policy.
Which insurance companies cover Invisalign?

Insurance companies that commonly cover Invisalign include:

• Humana
• Aetna
• Cigna
• Delta Dental
• Blue Shield
• GEHA
• Guardian

If you are looking for a quality and experienced provider of Invisalign to perfect your smile, come to Prabhdeep K. Gill DDS! Call us today to book an appointment with our Invisalign specialist, or visit our clinic. For more information, call us or request an appointment online today! We are conveniently located at 7215 N First St Suite 107 Fresno CA 93720. We serve patients from Fresno CA, Clovis CA, Burness CA, Gordon CA, Calwa CA, and Easton CA. We look forward to serving you!