Invisalign Cost in Fresno, CA
If you are looking to straighten your teeth without the need for bulky, noticeable, and uncomfortable braces, Invisalign may be the option for you. Visit Dr. Prabhdeep K. Gill DDS. to get affordable and personalized Invisalign. For more information, contact us or request an

appointment online

today! We are conveniently located at

7215 N First St Suite 107 Fresno CA 93720

.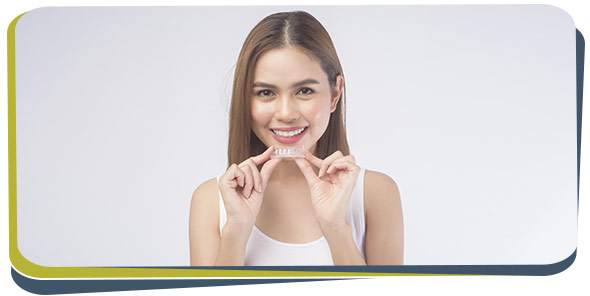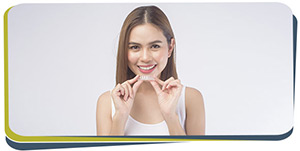 Table of Contents:
How Much Does Insurance Cover for Invisalign?
How Much is the Invisalign Payment Plan and Financing?
Is Invisalign the same price everywhere?
Why would I want this over braces?
How much does Invisalign cost on average?
Is Invisalign cheaper than braces?
How Much Does Insurance Cover for Invisalign?

Similar to braces, most dental insurance plans cover a significant percentage of invisalign treatment expenses. The exact amount covered will be dependent on your current benefits and dental insurance plan. The offices of Prabhdeep K. Gill DDS currently accept many major insurance plans including anthem blue cross, blue shield, cigna, delta dental, aetna, and more. Before we start your invisalign treatments, we will give you complete transparency of costs to ensure no financial surprises. On average, the entire invisalign process can cost anywhere from $3,500 to $8,000 without insurance. Average dental plans will pay upwards of $1,000 to $1,500 for these treatment costs.
How Much is Invisalign Payment Plan and Financing?

Our offices understand that invisalign dental costs can seem overwhelming at first. This is why we not only accept major insurance policies but also accept third-party no-interest payment plans. Qualifying patients can apply to the CareCredit budget-friendly payment plan. CareCredit cards can be used to pay for out-of-pocket dental expenses that aren't covered by your insurance policy. Monthly payments will be determined by the length of your plan which can extend for up to 60 months periods.
Is Invisalign the same price everywhere?

Invisalign's cost is quite similar everywhere you go, as the cost to make the product is the same regardless of where you live. The only difference would be the cost of your visit to a dentist or orthodontist.
Why would I want this over braces?

Invisalign offers benefits that braces do not. A lot of the benefits that Invisalign offers when it comes to your teeth straightening experience is what many patients are looking for. Many of our patients choose Invisalign over traditional braces because of Invisalign:

• More comfortable

Invisalign is known for its removable clear aligners to provide more comfort than other teeth-straightening methods available. Invisalign provides a custom fit tray that has smooth edges, which makes it easier to wear for everyone.

• Dental hygiene is improved

Due to the fact that this one is a removable aligner, it makes cleaning your teeth by brushing, flossing, and using mouthwash a breeze.

• Helps to fix any additional dental issues

Invisalign clear trays help to fix dental issues like crowded teeth, spacing, and crooked teeth; all of which have a higher risk of developing gum disease down the road if not taken care of.

• Many dental issues are preventable

Invisalign not only fixes dental issues, but also prevents future dental issues like gum inflammation, chipped teeth, tooth sensitivity, bad breath, overbite, underbite, and crossbite.

• Non-invasive scan experience

Invisalign uses a moldable impression of the teeth that is used to create a 3-D scan to create your Invisalign trays, providing a much less invasive experience.

• Boosts self-confidence

When an individual is able to smile without feeling self-conscious about their teeth, immediately their self-confidence boosts. This is the effect that Invisalign has on our patients.

• Less dental visits

Invisalign provides multiple trays in the box that is sent home with you, so every two weeks or whatever your treatment plan is, you will change to a new tray to help continue straightening your teeth.

• Able to drink and eat a larger variety of foods

Invisalign allows you to remove your tray so you can enjoy the food do you love most without worrying about wrecking your teeth or snapping a wire. Once you're done eating, clear the mouth out with water and reapply your tray.

• The treatment period is a lot shorter

Invisalign offers a much shorter treatment time, as most of our patients are seen to have straight teeth in as little as a year.
How much does Invisalign cost on average?

The cost of Invisalign clear aligner trays will differ for each patient, as each individual patient will have different oral issues when it comes to their teeth being straightened, which will result in different estimates for the Invisalign trays. On average, it's been seen that Invisalign clear aligners trays cost around $3000 to $5000 for the entire treatment.

If you want a more accurate in-depth estimate for your Invisalign treatment, contact us today to book your consultation appointment. We are more than happy to answer any questions or concerns you may have in regards to Invisalign.
Is Invisalign cheaper than braces?

Braces were one of the first forms of teeth straightening treatments available for patients, and have been around for many years. Braces are available as a method of teeth straightening done by orthodontists and dentists in the United States. Braces are considered a less expensive option in comparison to other teeth-straightening methods like Invisalign. Each teeth straightening appliance will provide a different cost, as the major factors that go into the cost for each treatment will depend on materials used, the technology needed to help create or apply the appliance, the number of dentist clinic visits that will need to be made during your treatment, and other factors.

Comparing Invisalign to braces is a different story; Invisalign is considered more expensive when compared to braces, but this is in part due to the materials that are used when creating the Invisalign trays. Not only that, but the convenience Invisalign offers over braces in the form of fewer dental clinic visits, moving on to another tray without having to visit your dentist or orthodontist, and the technology that is involved in creating the trays, from the impressionable molds, to the software that shows where are your teeth, will start at and where they will end with the trays. All of that cost goes into the final total of Invisalign, which gives a good reason why it would cost more than braces. If you have questions regarding Invisalign invisible braces, contact Dr. Prabhdeep K. Gill DDS today. Call us or simply book an appointment. We are located at 7215 N First St Suite 107 Fresno CA 93720. We serve patients from Fresno CA, Clovis CA, Burness CA, Gordon CA, Calwa CA, and Easton CA.