Dental Health and Teeth Cleaning Specialist in Fresno, CA 
Your dental health is extremely important, as it is one key aspect of keeping your healthy! Check-in with your dentist today for a check-up and cleaning while regularly brushing and flossing to keep not only your teeth clean and healthy but the rest of your body as well!

Contact us

for more information, or request an 

appointment online

today! We are conveniently located at 

7215 N First St Suite 107 Fresno CA 93720

.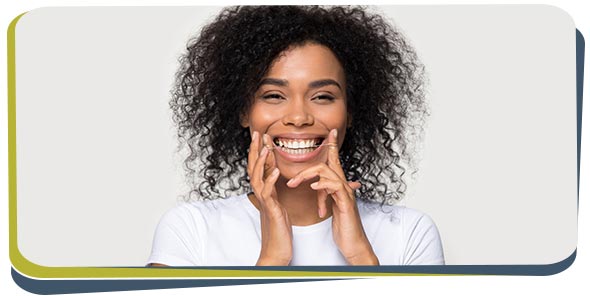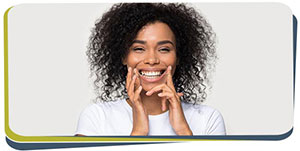 Table of Contents:
Why is dental health important?
What are the benefits of good oral health?
What are the risk factors associated with poor oral hygiene?
How do I keep my teeth and gums healthy?
Why is dental health important? 

Dental health is a key factor in your overall health. Your mouth is an entry point to your body as well as your digestive and respiratory tracts. The body's natural defense mechanisms and good oral health care that includes daily brushing, flossing, and mouthwash, will keep bacteria under control. Without proper oral health care and oral hygiene visits to your dentist, bacteria can reach levels that may lead to oral infections, like tooth decay and gum disease.
What are the benefits of good oral health?

Our first priority at Prabhdeep K. Gill DDS is to protect our patients' teeth and maintain their excellent oral health through teeth cleaning services. We offer the most updated dental technology available to continue to restore beautiful smiles while keeping up with regular cleanings and fillings for all of our patients.

Good oral hygiene not only protects your teeth but is considered a significant factor in avoiding any serious health issues. A few of the benefits good oral health offers to everyone includes:

• Preventing cavities and gum disease

Basic prevention of cavities and gum disease is one of the most obvious benefits good oral health can offer. By maintaining your teeth with the basic oral health routine by brushing, flossing, and using mouthwash twice a day, you can eliminate the common dental issues we often see like gum disease or gingivitis.

• Brighter smile

By brushing regularly with a tooth-whitening fluoride toothpaste, you are able to brush away any stains or discoloration that happens naturally to your teeth from drinking and eating, but we also offer teeth whitening services to make your teeth look brighter and cleaner, offering you a more confident and radiant smile.

• Prevents many serious diseases

As previously stated, good oral hygiene leads to overall better health, as it helps to avoid any issues like diabetes, heart disease, and dementia.

• Stops bad breath in its tracks

Bad breath is caused by the bacteria found in your mouth, which it eventually turns into plaque causing the bad breath smell. To rid this, brushing, flossing and regular cleanings will continue to help keep your smile bright, clean, and healthy.

• Lowers health care costs

The cost of fillings, replacing teeth with dental implants, and the cost of treating a whole-body disease like diabetes or heart conditions, can easily be rid of by just regularly brushing, flossing, using mouthwash, and getting regular dental checkups and cleaning.
What are the risk factors associated with poor oral hygiene?

Your teeth cleaning and oral health can contribute to many conditions if not taken care of properly, these may include:

• Endocarditis

Endocarditis is an infection of the inner lining of the heart chambers or valves, which typically occurs when bacteria or other germs from another part of the body, like the mouth, spreads through the bloodstream and attach to certain areas within the heart.

• Hardened arteries
• Cardiovascular disease

Research has suggested heart disease, clogged arteries, and stroke may be linked to inflammation and infections from oral bacteria.

• Pregnancy and birth complications

Premature birth and low birth weight have both been linked to periodontitis.

• Fertility issues
• Pneumonia

Some bacteria found in the mouth can be pulled into the lungs, which can cause pneumonia and other respiratory diseases.

• Inflammation of blood vessels
• Diabetes

It has been noted that individuals with diabetes show to have more frequent signs or severe gum disease issues.

• HIV/AIDS

Painful mucosal lesions and other oral issues are common in individuals who have HIV/AIDS.

• Cancer
• Osteoporosis

Osteoporosis is linked to periodontal bone loss as well as tooth loss.

• Alzheimer's disease

Oral health that starts to deteriorate is seen often in individuals who suffer from Alzheimer's disease.

• Bone loss
• Blood clots
How do I keep my teeth and gums healthy?

By regularly brushing your teeth, cleaning, flossing, and using mouthwash a minimum of twice a day, as well as getting regular oral checkups and cleanings from your dentist. This way, you are not only keeping your smile clean and healthy but focusing on the prevention of any oral health issues or diseases. Prabhdeep K. Gill, DDS, in Fresno, California, provides a wide range of dental procedures from family dentistry, to cosmetic procedures and restorations. Call us for more information, or request an appointment online today! We are conveniently located at 7215 N First St Suite 107 Fresno CA 93720. We serve patients from Fresno CA, Clovis CA, Burness CA, Gordon CA, Calwa CA, and Easton CA.