Cost of Dentures vs Implants in Fresno CA
Dentures and dental implants are wonderful choices for replacing teeth and restoring smiles, but the optimal solution is unique to each individual. Both implants and dentures offer advantages, however, in several cases, implants are preferable to dentures. Prabhdeep K. Gill DDS offers a variety of treatment options for smile restoration including dentures and implants.

Contact us

for a cost estimate or request an

appointment online

today! We are conveniently located at

7215 N First St Suite 107 Fresno CA 93720

.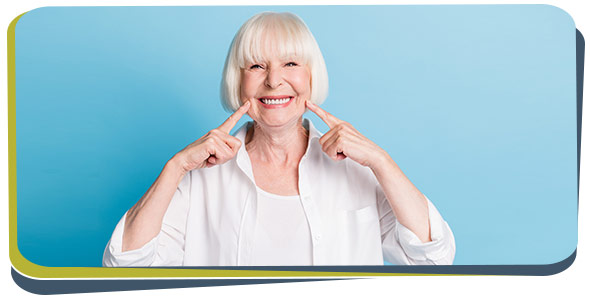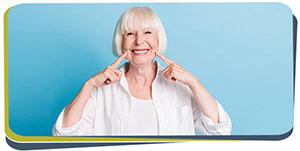 Table of Contents:
How much do dental implants cost in Fresno CA?
How much does a full set of denture implants cost?
What is the difference in cost between dentures and implants?

How much do dental implants cost in Fresno CA?

Dental implants provide people with an option for natural-looking, permanent tooth replacement when they need to replace one or more teeth. When it comes to implants, there are three different types of dental implants available to prospective patients in Fresno, California. The first option is a single-tooth replacement, which uses a single dental implant to replace one tooth at a time. The second option works for the replacement of several teeth at a time, using an implant-supported bridge, which is also known as fixed partial dentures, and is a permanent tooth replacement solution. The third option is a full arch replacement, which uses an implant-retain denture that is secured into the bone of the jaw using a few implant posts to hold the permanent denture in place.

Pricing will vary depending on the number of teeth being replaced and how extensive the surgery will be. A single implant can range in price from $2500 to $3500 USD, and a full arch implant can range from $10,000 to $20,000 USD per arch. Depending on which clinic you visit, there may be different payment options and pricing available. If you or a loved one is thinking about investing in some dental implants, Prabhdeep K. Gill DDS has over 10 years of dental experience and specializes in dental implants at her practice.
How much does a full set of denture implants cost?

The cost of denture implants depends on the type of denture implant required, the experience and training of the dentist, the amount of work needed on a jaw, how much-existing bone structure the patient has, and the region in which the procedure is being performed. The average cost of dental implants ranges from $3,000 to $4,500 USD for partial or semi-permanent arches. For permanent, full-mouth dental implants that replace both the top and bottom arches of teeth, prices have been found to go all the way up to $40,000 USD in different scenarios and with different procedures.

The cost of dental implants includes the implant itself, which is surgically attached to the jawbone, the arch structure built to support the teeth, and the custom-made implant crowns, also known as prosthetic teeth. Based on your needs, you can get a top set of dentures, a bottom set of dentures, and/or a full set of dentures. Working with an experienced dentist like Dr. Prabhdeep K. Gill DDS is important so you understand your options for dental implants to suit your unique set of needs. They can walk you through all of the different types of implants, let you know the procedure involved and what your end results will be.
What is the difference in cost between dentures and implants?

A denture is a set of removable teeth that is commonly used as a replacement for missing teeth. A dental implant refers to a metal post that is used as a replacement for the root portion of the missing tooth or teeth. The cost of dentures can range from $2,000-20,000 USD depending on the set of dentures you require. The fewer teeth needing to be replaced makes the set cheaper, and the more teeth that need replacing will increase the price. Dental implants are more of an investment, and will therefore cost more than dentures themselves, however, they will also last significantly longer when properly taken care of. Dental implants will cost anywhere from $3,000 all the way to $40,000, depending on the needs of the individual getting the work done. Dentures may need to be replaced every 5-10 years, so patients looking to have teeth replaced will need to look at the long-term cost impact of having dentures versus going for dental implants. Both have pros and cons and an experienced dentist, such as Dr. Prabhdeep K. Gill DDS, can help you work through your options to find the best one for you. Also, talk to us about payment plans so that you can smile with confidence again. Call us or simply book an appointment. We are located at 7215 N First St Suite 107 Fresno CA 93720. We serve patients from Fresno CA, Clovis CA, Burness CA, Gordon CA, Calwa CA, and Easton CA.